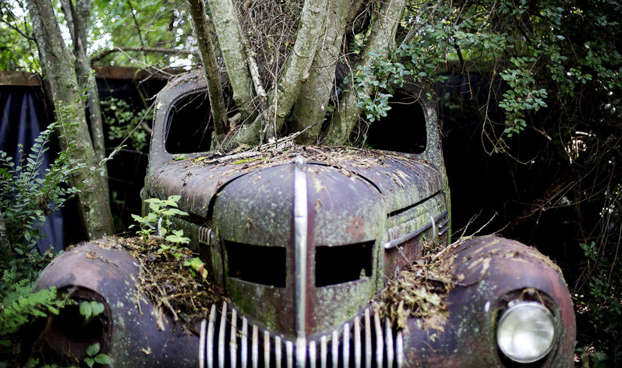 A haunting tour of the world's largest classic car junkyard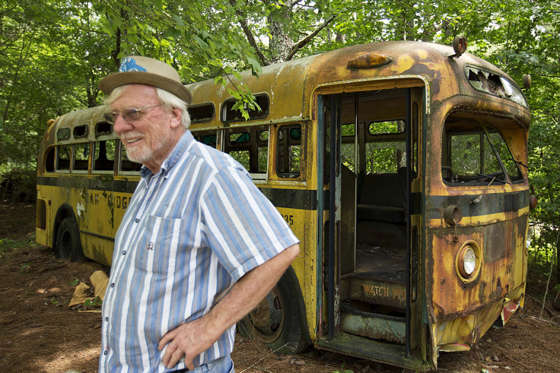 "I don't know what I would do if I couldn't get up every morning and look at old cars," proprietor Walter Dean Lewis told photographer David Goldman.
Most of the vehicles at Old Car City haven't moved in so long, nature has overtaken them.
Judith Kimber, of Belfast, Northern Ireland, came to Old Car City for the chance to photograph iconic American machines in a state of neglect. "I love old American cars," she told David Goldman. "There are many more cars than I imagined. I love it."
Walter Dean Lewis gazes into a 1950s school bus.
When owner Walter Dean Lewis saw that a regular visitor to his junkyard was selling photos of Old Car City, he realized the landmark's potential as a museum. Today, he no longer sells car parts, sustaining the junkyard by charging admission from explorers and photographers.
A HAUNTING TOUR OF THE WORLD'S LARGEST CLASSIC CAR JUNKYARD